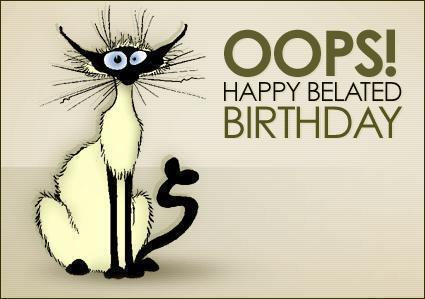 Nampak pic kt atas pn dh tau entry nie tuk ap...
Actually, 2 ary yg lps burfday adikku...tetapi ku t'lupa wish~!
D'sbb kn ku t'lampau bz ngn assigment smpi lupa even dh set alarm...haishhhh (-.-")
Jumaat lps, lps siapkn assigment 0500hours, 0730 hours ku g posting tuk community service di Tmn Midah (0800-1500)
Damn, penat gle~!!
Sehari suntuk ku xtido....mmg ku xpnh wat keje smpi cmny.
Mlm 2, after isyak je....bbuummmmmm~!!
selamat...Zzzzzzzz~!!
mmg dh xigt pape, xsedar lgsg msg adikku..."hooyyy, tanak wish burfday kt adik kau nie ke?"
msg nie pn esoknya bru ku bce...cian adikku
Sory lh, akk xsngje....tp xpe, hadiah tuk adik dh ad ye...~!!
So, moral of the story...ble alarm burfday bunyi je....trus g msg, jgn lengah2.
Ahakssss~!

---
~ Like It And Leave A Comment =) ~
---